Join us at Sikkerhetsfestivalen 2023!
We invite you to visit Sectra at Sikkerhetsfestivalen 2023—Norway's largest meeting place for cybersecurity—where we will demonstrate our innovative solutions for secure communications, such as our quantum-resilient and approved mobile encryption system, Sectra Tiger/S. Sikkerhetsfestivalen 2023 will be held August 28–30 in Lillehammer city center and at the Scandic Lillehammer Hotel. Sikkerhetsfestivalen is a collaborative event between a number of businesses and organizations that work with security in Norway. For more information about the event or to register, visit the official website.
Quantum and the Cryptographic Chaos: Navigating trust and Assumptions
Also, make sure to catch Sectra Communications' Research Manager Niklas Johansson discussing trust in cryptographic systems, spanning from ancient Greece to quantum technology, highlighting the importance of understanding security assumptions and cautiously implementing post-quantum cryptographic algorithms. Niklas' talk will take place at Kulturhuset Banken (Ekspedisjon) on August 30th at 10:45 am.
Secure and effective communication for governmental and defense organizations
Exchanging classified information should be as quick and easy as sharing any other type of information. Sectra Tiger/S is a secure mobile phone that is approved up to the classification level EU and NATO SECRET and has several national approvals. The solution supports encrypted speech, messaging and data transfer. With its unique interoperability features, Sectra Tiger/S enables secure communications across nations and organizations, between security levels and for mission-based satcom use. Sectra Tiger/S utilizes IP networks, such as satellite, fixed and mobile networks, for all types of communication.
High availability
Sectra Tiger/S has been designed to guarantee availability anywhere at any time and can therefore be used in different locations and scenarios, such as in an office environment, in the city or out in the field, onboard a vessel or in a bunker. The solution also offers the flexibility to connect through fixed or mobile networks, allowing the user to choose between different network types, which makes it easier to communicate securely.
Quantum-proof crypto
One of the major threats to future-proof confidentiality is so-called quantum computers. Usually, SECRET information must be kept secure for 30 to 40 years, even in the event of an attack from a quantum computer. Sectra is at the forefront of this field, and Sectra Tiger/S has been determined by the NLNCSA to be able to protect against future quantum attacks.
Share classified documents
Documents can be distributed or scanned using Sectra Tiger/S together with Sectra Tiger User Tool, an application that can be installed on an approved Microsoft Windows™ computer. The Sectra Tiger File Server, which is a highly secure cloud service, is also used together with Sectra Tiger/S, but for file sharing and storage.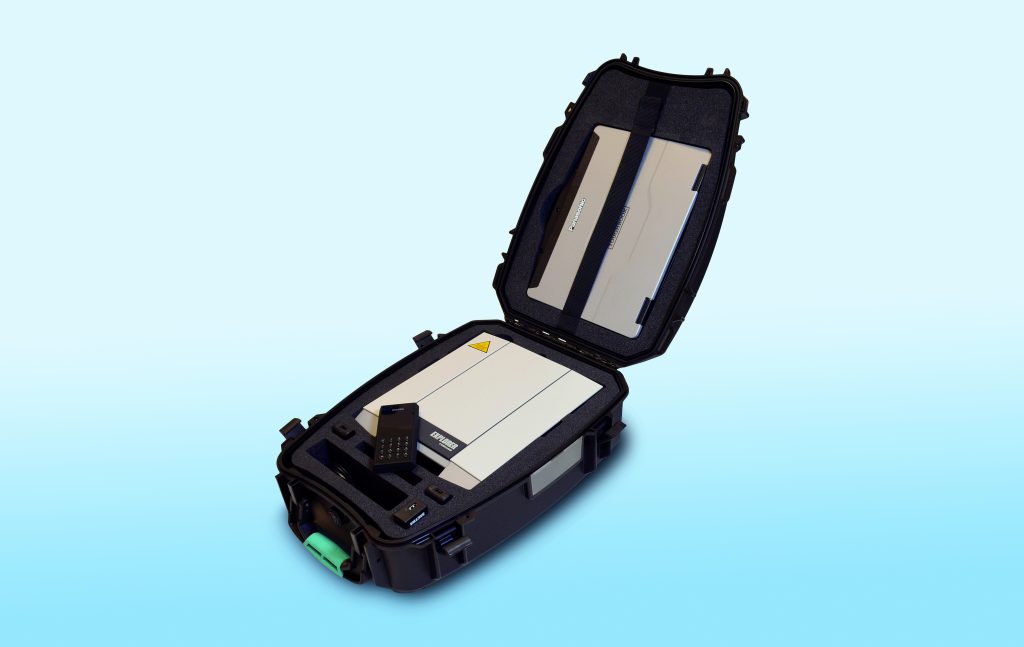 Sectra Secure Mission Pack
At Sikkerhetsfestivalen we will also demonstrate our solution Sectra Secure Mission Pack, which is designed for battlegroups, mission-based personnel or embassy employees who need to communicate with their headquarters, other offices or units out in the field. It allows you to share classified information up to the SECRET classification level through encrypted speech and messaging, with secure file transfer capability. This solution is well suited for harsh environments with poor network connectivity or no network at all.