A geographic distribution of operations is both natural and desirable, considering the reduced physical vulnerability that distributed operations entail. Many organizations operate across a number of physical sites: different floors in the same building, different buildings close to each other or different operating locations. At the same time, there is a great need to be able to share information throughout the entire organization, or parts of it, and back-up servers are often located in isolated places. This can be a major challenge if the information is classified, as ordinary networks cannot guarantee a secure transfer.
Sectra NetEncryptor has been developed to facilitate the rapid and simple transfer of large amounts of classified information, up to and including TOP SECRET classification.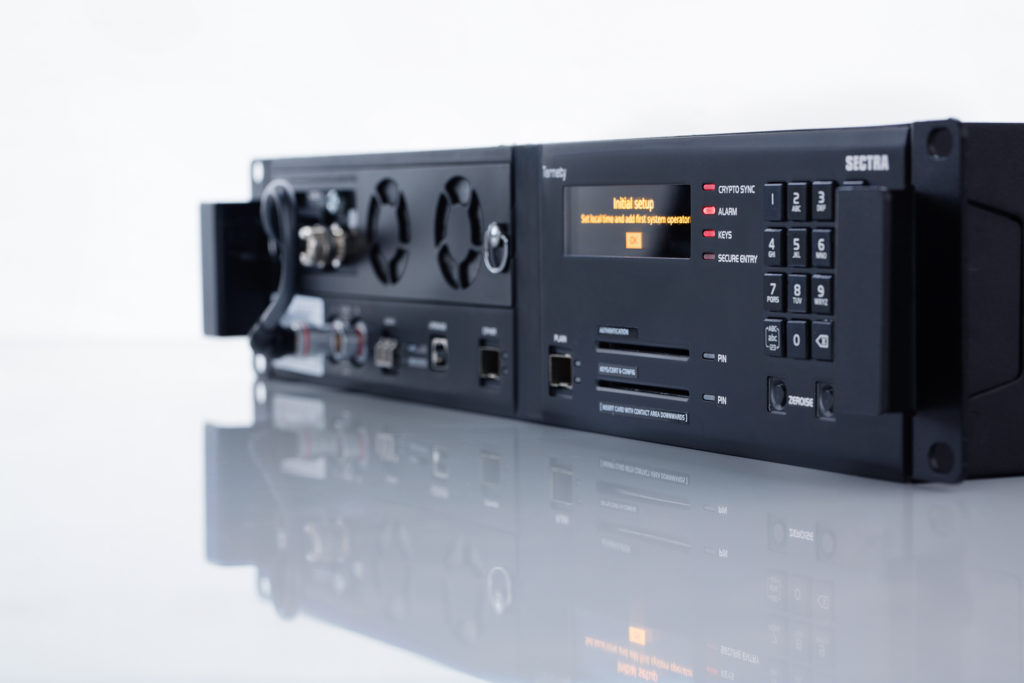 Real-time transfer of TOP SECRET data
Using Sectra NetEncryptor, a civilian or military classified network can be extended to allow users to work in an environment that connects buildings, offices or floors, in which the information is protected against unauthorized access and manipulation. With high transfer speeds and low delay times, Sectra NetEncryptor is well suited for highly demanding real-time applications, such as battle command or video conferences.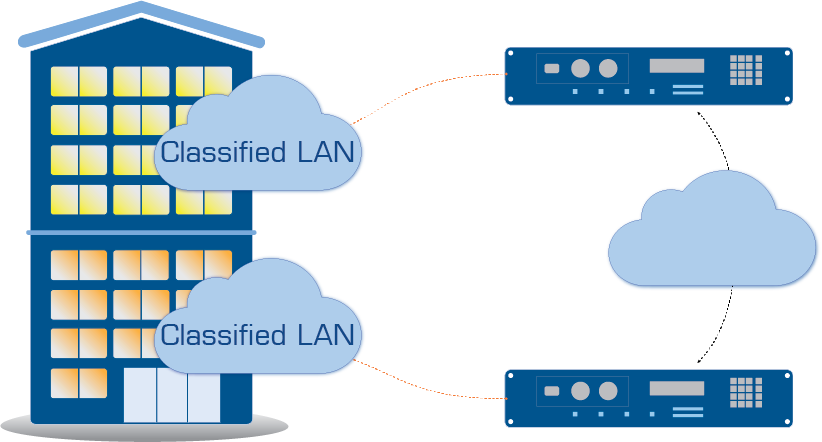 Securing virtual government networks
Sectra NetEncryptor provides the possibility of rapidly and securely communicating sensitive data, for example, in the form of video and measurement data between buildings, offices and floors. Each operating location has a Sectra NetEncryptor unit that encrypts and decrypts incoming and outgoing data with minimal delay. Encrypting the traffic between units circumvents the requirements for inspectability of cabling, which simplifies processing and security at neighboring locations as well.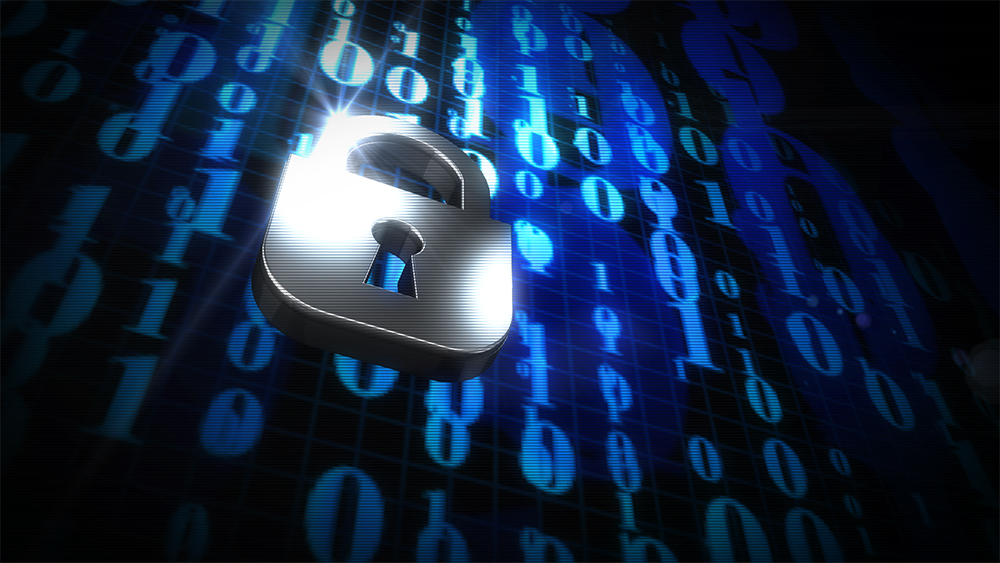 Supporting back-up workflows
Backing up systems for processing classified information is a necessity to ensure continued operation in the event of disruptions. The back-up servers are often located in isolated places; with its high performance and security, Sectra NetEncryptor facilitates the regular transfer of data easily, without unnecessary hands-on work.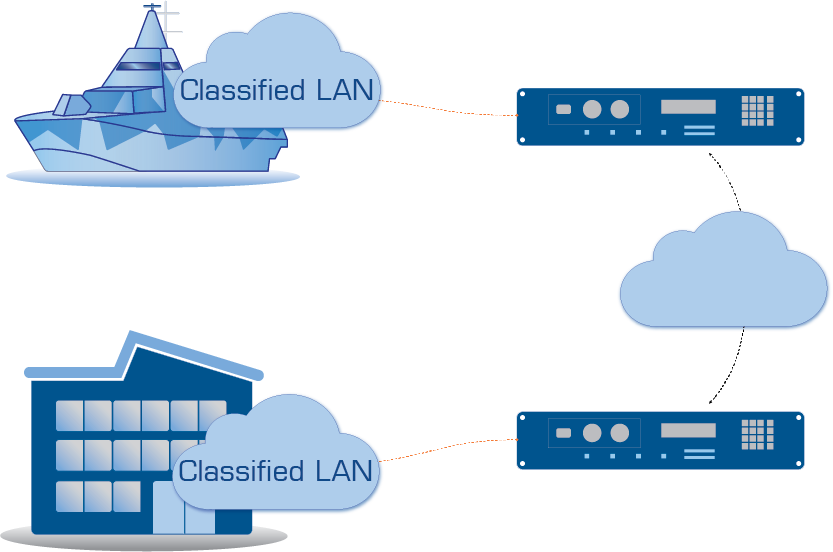 Offloading of data
The large amounts of collected data on incoming ships and aircraft need to be offloaded as quickly as possible upon arrival to the authorities that process and refine this data into information. Sectra NetEncryptor is a transparent key component in making this transfer secure.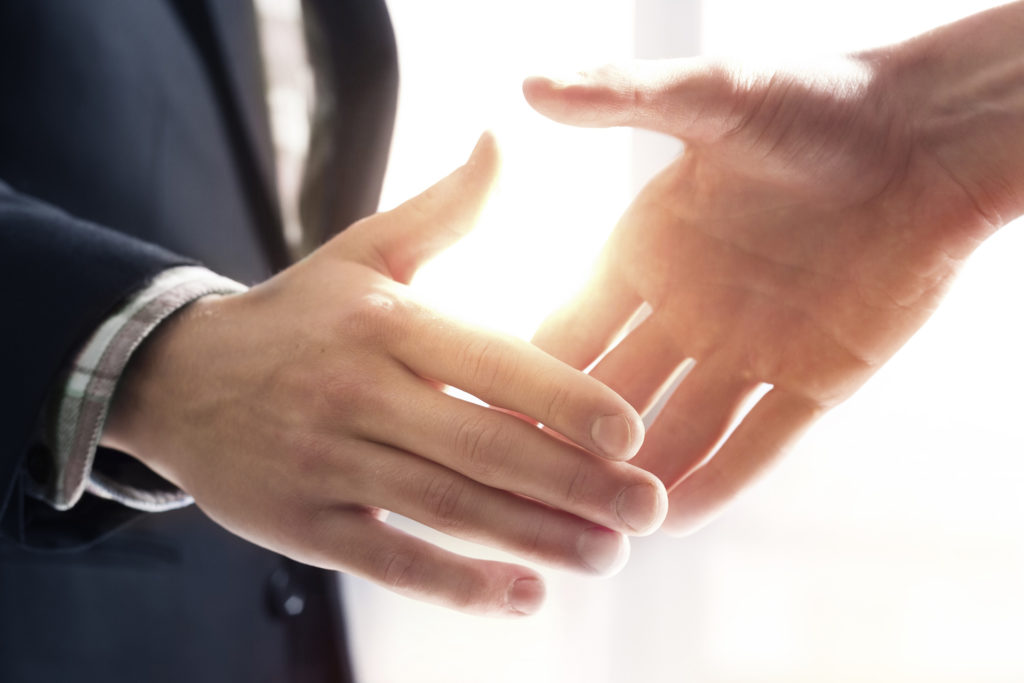 Security focus
Sectra NetEncryptor is designed and developed in close collaboration with the Swedish Defense Materiel Administration (FMV) to meet the highest security requirements of government and military organizations. The Swedish Military Intelligence and Security Service (MUST) has approved it for use up to and including the KVAL HEMLIG/TOP SECRET security level.
Let's talk
Interested to learn more, or to schedule a meeting? Don't hesitate to get in touch.
Meet us next at
NEDS
Event
| Secure Communication